Our July, 2018 Block Party at the Bend Park was a giant success! We had many children, music, and tons of food for all.

Let's plan an even bigger party in 2019!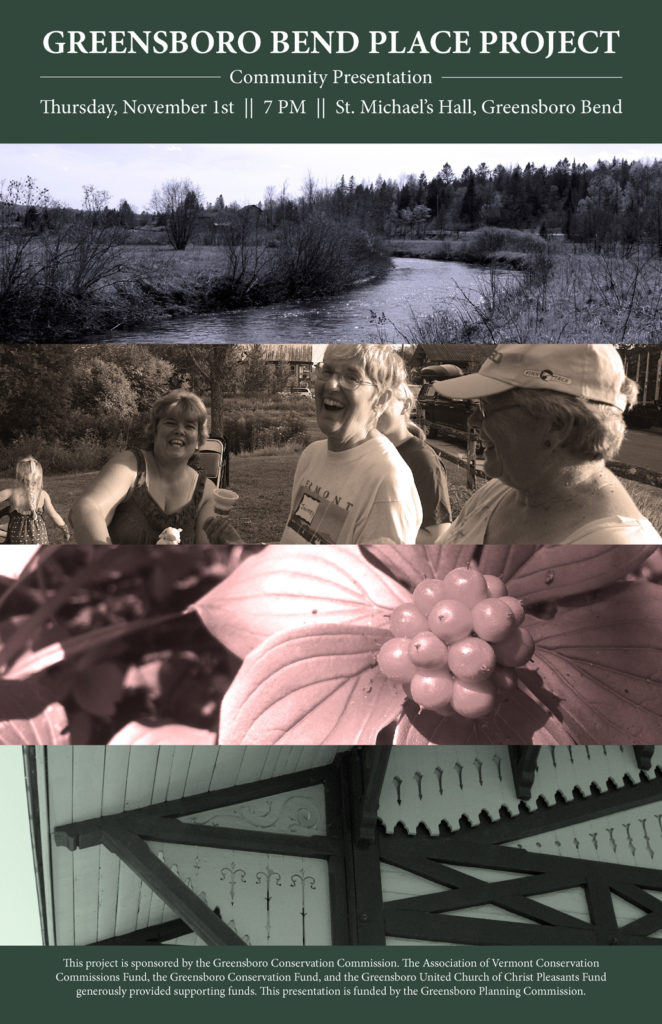 Lauren Sopher, a UVM student, was engaged by the Selectboard, Greensboro Conservation Commission to conduct a PLACE Study of the Bend. A number of field activities were held in the summer and fall.

Her report will be available in December, 2018.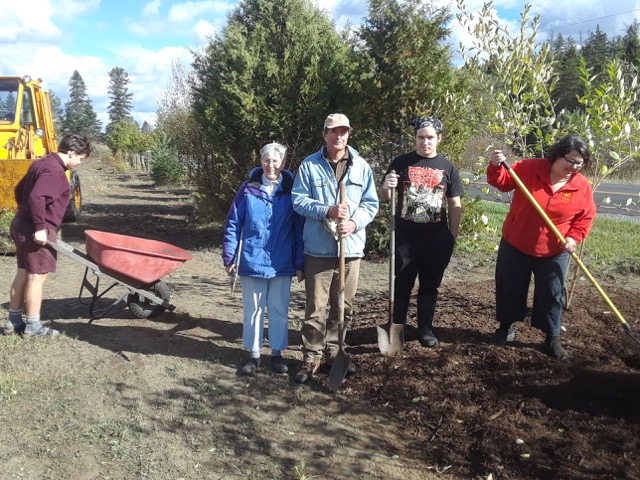 About a dozen residents participated in a landscaping event on Main Street in mid-October.