Lauren S. Sopher, a graduate student in the Field Naturalist Graduate Program at the University of Vermont (Department of Plant Biology) presented her "PLACE"-study of Greensboro Bend on November 1st at 7pm in the social hall at Saint Michael's Catholic Church.
"PLACE" is an acronym for Place-based Landscape Analysis & Community Engagement.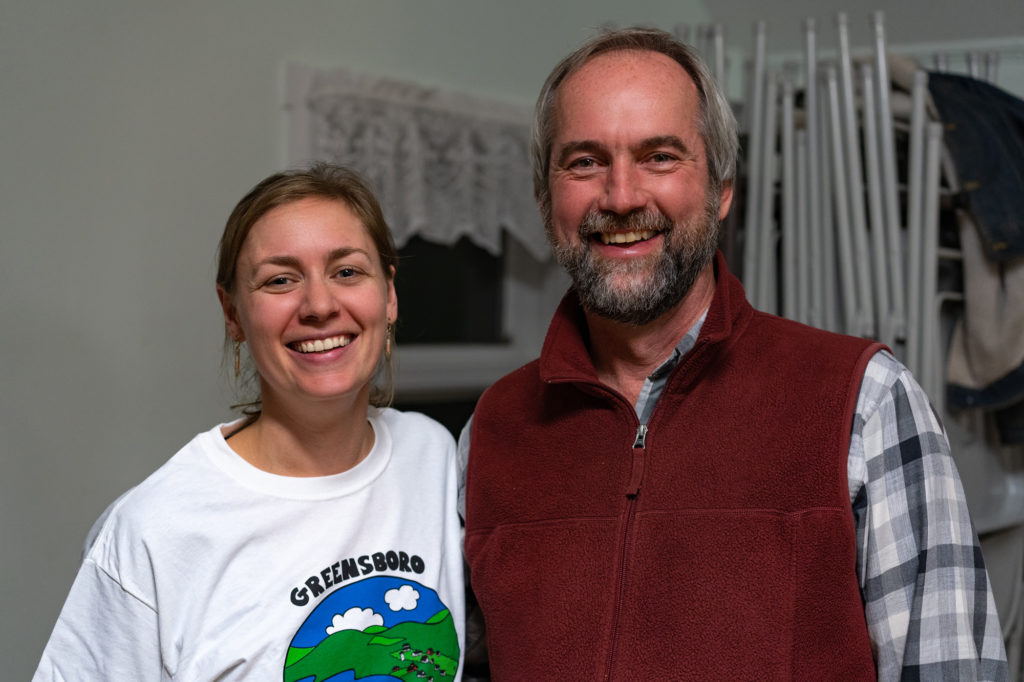 Lauren with Walter Poleman, UVM professor and director of the Ecological Planning Program.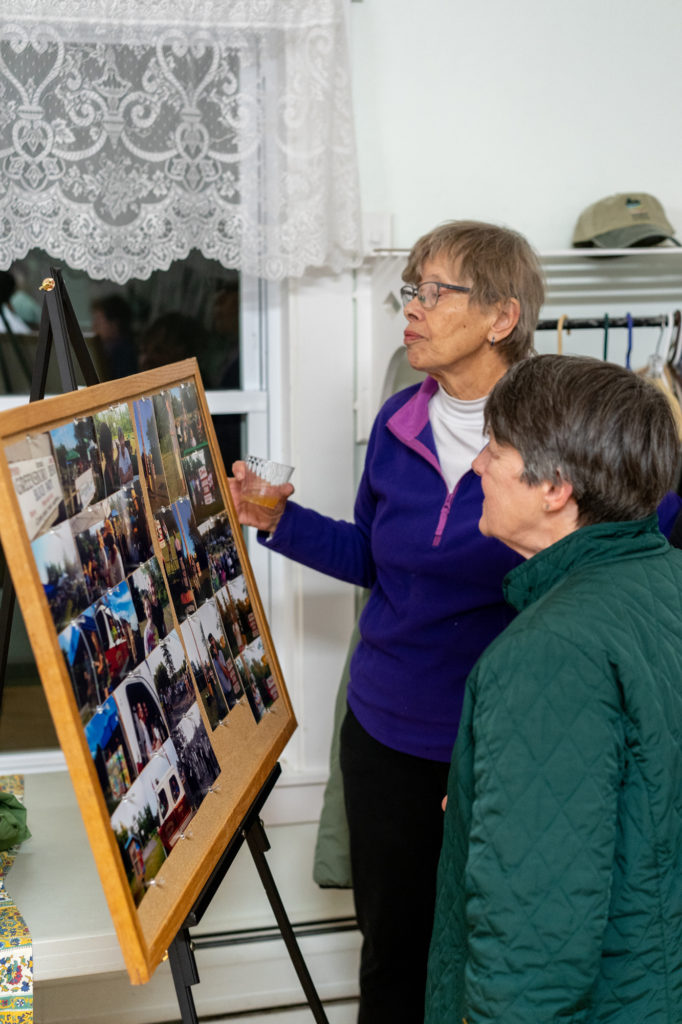 Nancy Hill and Jacquie Molleur look-over photos from the PLACE-study.
Local tree identification table